The artisan: Michel Traore is a 32-year-old Stockholm-based music lover and founder and CEO of anotherblock, a blockchain-based music startup.
— I have spent several years in the European startup scene, building fintech products from scratch and learning the ins and outs of introducing products to new cultures. Growing up in the pop wonder of Sweden and the culturally rich Burkina Faso — where my father created the first modern record label — music has been a big part of my life. In 2021, I combined my fintech expertise and love of music when I founded anotherblock. The platform: anotherblock allows the everyday person or music fan to own shares and invest in songs and artists, by connecting music rights to NFTs. In February 2023, anotherblock sold out 300 slots for 'Bitch Better Have My Money' by Rihanna, where buyers could purchase 0.0033 % ownership royalties to the song for$210.
— Simplified, we allow the regular person or fan to invest in curated and high-quality music rights. By connecting music rights to NFTs, we create an easy way to both buy and sell music rights, that also allows fans to earn royalties alongside their favourite artist. We aim to introduce music to a free and open market, increasing its value and solving the institutionalised imbalance of power within the industry. We are a community of music lovers building rights catalogues together.
NFTs aren't yet widely adopted. How have you built up your customer base?
— We chose to start by focusing on the web3 community as they are unique in terms of engagement, loyalty, and early adoption. We zoomed in on the web3 natives that understand what communities are all about, which is why we've focused on Twitter and Discord. In the coming year, we will broaden our reach and enable more non-crypto natives to participate in a seamless manner, Michel says, adding:
— NFTs are just the technology; in the next year when we deploy a user flow that allows for a traditional web2 user to checkout with the same ease as in any e-commerce checkout, I am convinced many of our customers will come from outside the NFT space.
The toolbox: The music rights are attached to tokens on the Ethereum blockchain. Crypto tech and its lingo can feel overwhelming for newcomers, but another- block's use of blockchain technology is simply an essentiality. Michel explains:
— The reason why we are tokenizing music rights comes down to true ownership since the asset is owned directly, in perpetuity. The traceability of funds and assets is all public, and it offers total immutability since information recorded on the blockchain cannot be changed, deleted, or corrected due to core properties in the architecture. This practice is both secure and decentralised.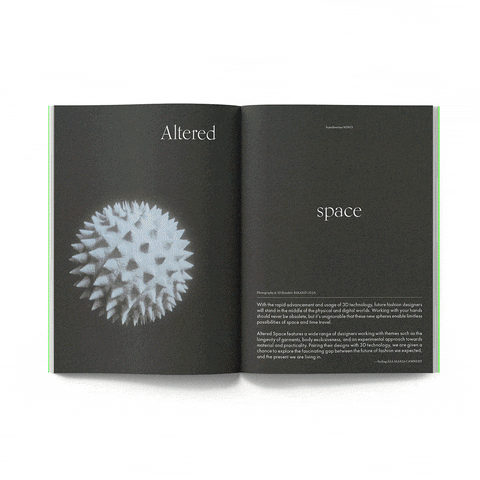 Order your copy of issue 4 now. International orders are available via Papercut.