The artisan: Vesanen is a 32-year-old creative and the co-founder and director at Veli Studio, a creative studio and production company based in his hometown Helsinki. The studio specialises in creative direction and production of film, animation, and experience design.
The platform: On top of the digital campaigns and productions dripping with in- fluences of gaming and Y2K, Veli Studio also produces the Attraction Magazine. The annual magazine pays homage to visual creativity in both analogue and virtual worlds.
— I think the most powerful community-building tool that we use is our annual passion project, Attraction Magazine. It's an ongoing study that trains us to become more aware of our surroundings and how we work and live as creative people. Each printed issue is filled with interviews, essays, short stories, visual studies, and poems by, and of, people who we admire and look up to.
On the contrary, do you see a future for the metaverse to take off?
— Yes definitely, I think it's inevitable. How and when it will happen is of course the big question — I guess when the first mainstream social platform emerges in Web 3.0 and people and companies be- gin the big migration to the new internet. Then the metaverse experiences start to make more sense as they are not only novel things for people to try out.
"It's definitely interesting how AI will be utilized in the future in terms
of 'original' content creation."
The toolbox: Being an owner of a full-scale production company, there are too many tools and programmes to name for Juho. But as a modern creative studio, Juho knows to look for modern solutions.
— I've done my fair share of research and testing with prompt-based image generation with Midjourney for example. It's definitely interesting how AI will be utilized in the future in terms of "original" content creation, but it is currently still a novelty thing that develops so fast that I'd rather not jump to any conclusions right now. We've also used the power of realtime rendering with Unreal Engine in a few virtual productions, which is definitely shaping the way how GCI-heavy projects will be done in the future.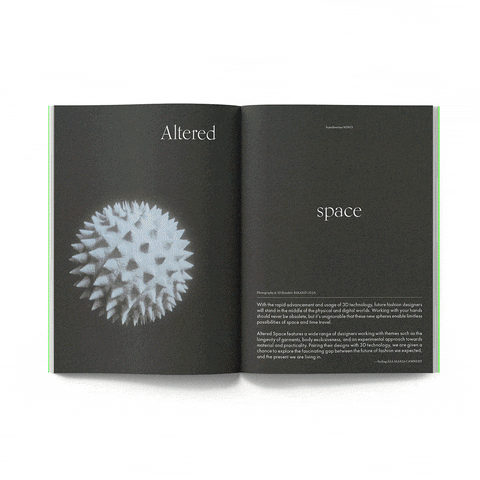 Order your copy of issue 4 now. International orders are available via Papercut.