The artisan: Michelle is a 30-year-old gaming live streamer and content creator based in Norrköping, Sweden, with close to 10 years of experience in her field. Michelle is a breath of fresh air in a sometimes rather toxic streaming community.
— I would say that I try to fill the role of creating a positive and safe space in the gaming space that is inclusive of everyone. Where we all can enjoy our same passion and love for video games but also get together for good with causes, like fundraising for Rädda Barnen.
The platform: Being a Twitch streamer, Michelle has grown her platform and her community organically through live inter- actions with direct feedback and communication over thousands upon thousands of hours. It offers a very personal experience, but Michelle knows the worth of cross-platform community building, having racked up around 130,000 followers on all platforms.
"I try to fill the role of creating a positive and safe space in the gaming space that is inclusive of everyone. "
— I like to engage and keep in contact with our community through Discord. Our Discord server is open for everyone to join. Here we share everything from our favourite games and music to our progression at the gym. This is also a very good and fun way to engage and keep in contact with people, she says, adding:
— You can also find my content on other social media platforms such as Instagram and Twitter. This is where I shorten my content into fun and small clips of highlights from our live streams and share other snippets of my day-to-day life.
Looking back at your Twitch streaming career, how has the industry changed?
— I definitely feel and see a shift in the gaming industry when it comes to brands. When I first started my content creation journey it was all about video games. Now that Twitch has broadened the type of content you can create on its platform, it has definitely opened up new opportunities for both creators and brands which I find very exciting. Seeing more beauty and fashion in the space is a lot of fun.
Toolbox: A Twitch streamer's office is a crowded one, a lot of tech is needed to support the cameras, monitors, microphones, and lights that face streamers on their mandatory gaming chair.
— I stay up to date with Elgato products, which are huge in tech for professional tools in the industry. Their capture cards are something I just can't go without; this is how I record and live stream all the various systems I have, from my PCs to my Xbox.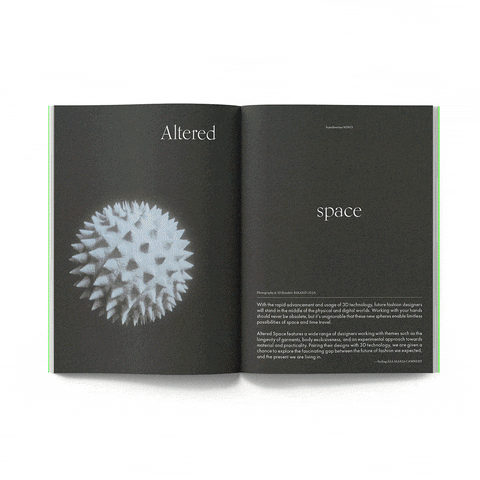 Order your copy of issue 4 now. International orders are available via Papercut.