FASHION
Can extensive customisation and fewer product alternatives fight overproduction?
Swedish denim brand MADH's approach to overproduction includes jeans models untied to the seasons, as well as a finely tuned customisation tool.
August 16, 2023
Through tech and innovation, the Swedish-founded brand MADH involves its customers and produces on demand. Last week, MADH released two of their brand platform segments; CORE and SKINS. The former is a main collection that presents essential denim products, free from being tied to the seasons, meant to fit any occasion and mood in its conventional shape.
The SKINS segment is where customers can take part in the design process, to create a unique product specifically for them. An easy step-by-step guide allows you to take part in the process of creating your own pair of jeans. Once you have selected the looks and the features you want for your customised pair — such as fit, length, material, wash and many different details such as tears or patches.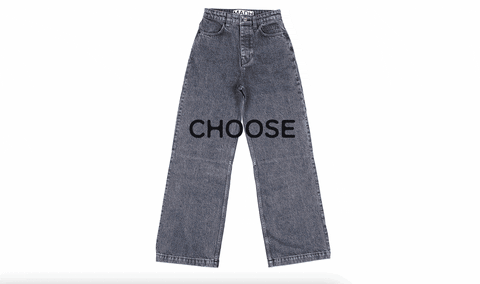 — This creates a more sustainable business for everyone. As a result of working with laser technicians and digital designers, we do not have to produce or present a "real" garment. Since art and design will go directly to lasering, which means that the digital version is an exact version of what the jean will look like, founder Martin Gustafsson explains.