Dang Ho
By ploughing through 00s K-Pop fan art forums and PS2 loading screens, Julia Dang and Micky Ho have stayed in the loop of internet culture long enough to create an orbit of their own. The creative duo's expertise in digital visuals has landed them global fashion campaign gigs — and more are on their way.
Order the Dang Ho cover here.
Joel Hellermark
Hellermark was only 19 when he started Sana, an AI-powered knowledge platform he describes as the "Google for companies". Today, at 26, the Swedish entrepreneur runs a 3 billion SEK company that is expanding to London and New York. As artificial intelligence enters a new arms race, with Microsoft and Google battling for pole position, the question remains: can Sana compete with Big Tech?
Order the Joel Hellermark cover here.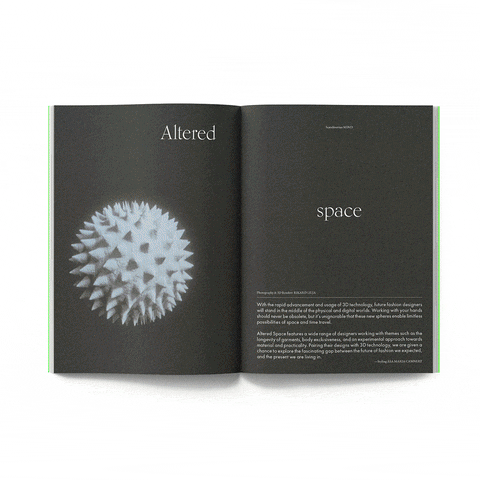 Other stories in issue 4
Virtual Creativity. Meet the next generation of virtual storytellers in gaming, music, fashion, beauty, and art.
The State of Beauty Innovation. A preview of our report on the current state of the beauty industry. Why new technologies and innovations are key to securing its continuous success. Plus: Industry insights by David Koo Hjalmarsson (Kind to Biome), Anna Agardh (Idun Minerals), and Alain Mavon (Lumene).
Transformation interviews: Marja Konttinen (Decentraland), Olli Kähkönen (Nordic Bioproducts), Haisam Mohammed (Unifrom), Siri Johansen (Waste Yarn Project), Selah Rui Li (Ellure), and Bonnie Hvillum (Natural Material Studio).
3D-generated set design by stylist Niklas Hansen and CGI studio SEEK
Digital fashion story by photographer Rikard Lilja and stylist Åsa Maria Camnert.
Fashion story by photographer Oskar Gyllenswärd and stylist Amanda Hörlin.
Travel guides to Turku, Finland; The Faroe Islands; Malmö, Sweden; Reykjavik, Iceland; Bergen, Norway.
And much more insights and stories on technology and lifestyle.
Sign up for our newsletter for instant access to official release dates.